Copywriting, Editorial Design, Logo (re)Design
In March 2020, the UK government forced all unessential businesses to close and instructed the public to stay at home, in an attempt to control the spread of coronavirus (COVID-19). This project was conceived and designed in the first few weeks of the nationwide lockdown. While recognising the serious nature of the crisis, it felt natural (and important) to look for playful opportunities, amid so much chaos and uncertainty.
For people staying at home, stripped of their routines, time moves in strange ways. The world looks different in lockdown; daily life changes dramatically and people's priorities shift.
A coronavirus-inspired wall calendar to send designers working from home during the nationwide lockdown.
The A1 calendar (or 'lockdown diary') features a series of logo redesigns, visualising a 'brand new way of life' for UK citizens. It would be delivered to designers in a mailing tube, with a label and stamps that echo the witty tone of the publication.
This project is a light-hearted response to a traumatic situation; a playful way of documenting and reflecting upon the impact of the pandemic.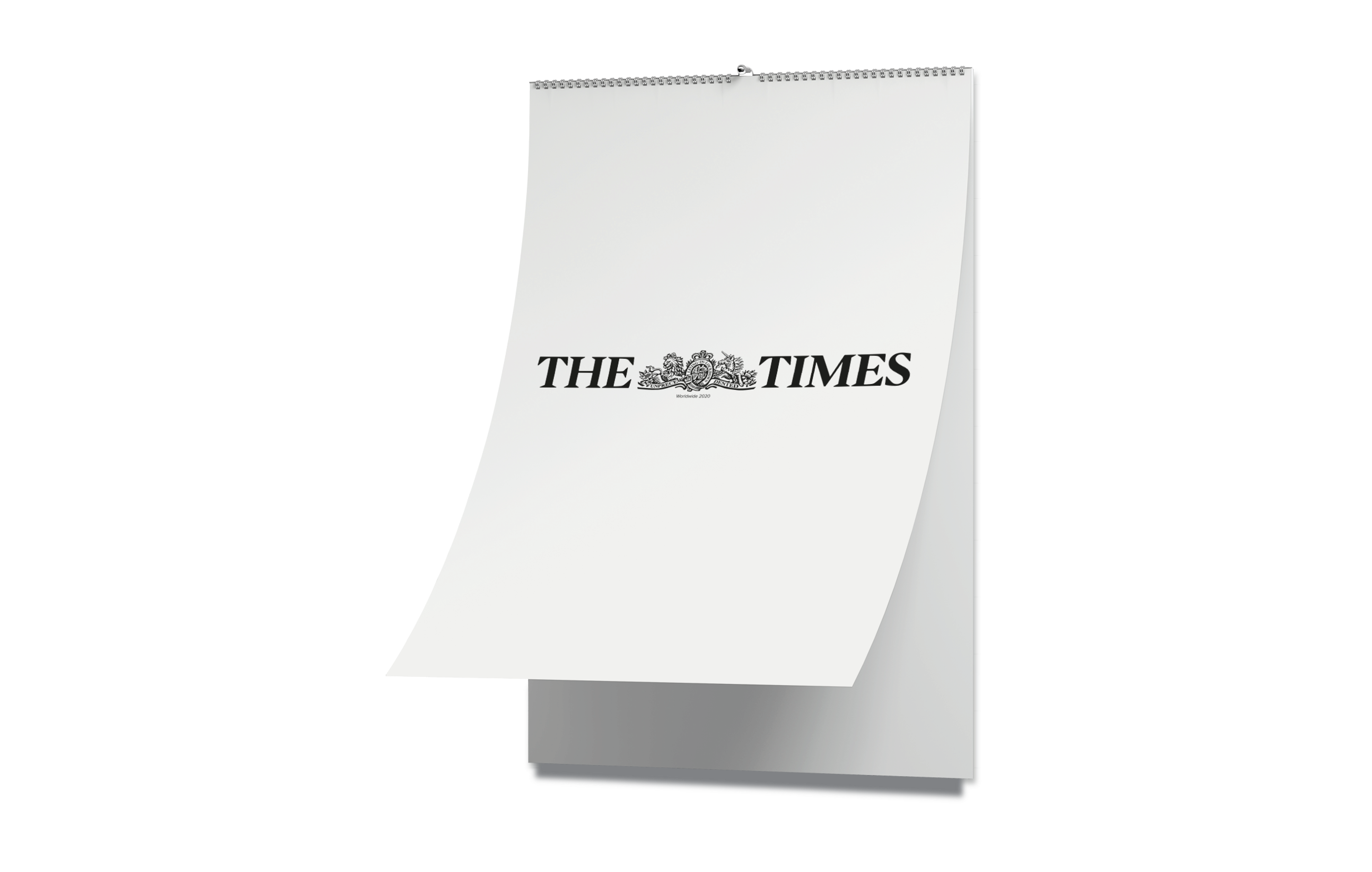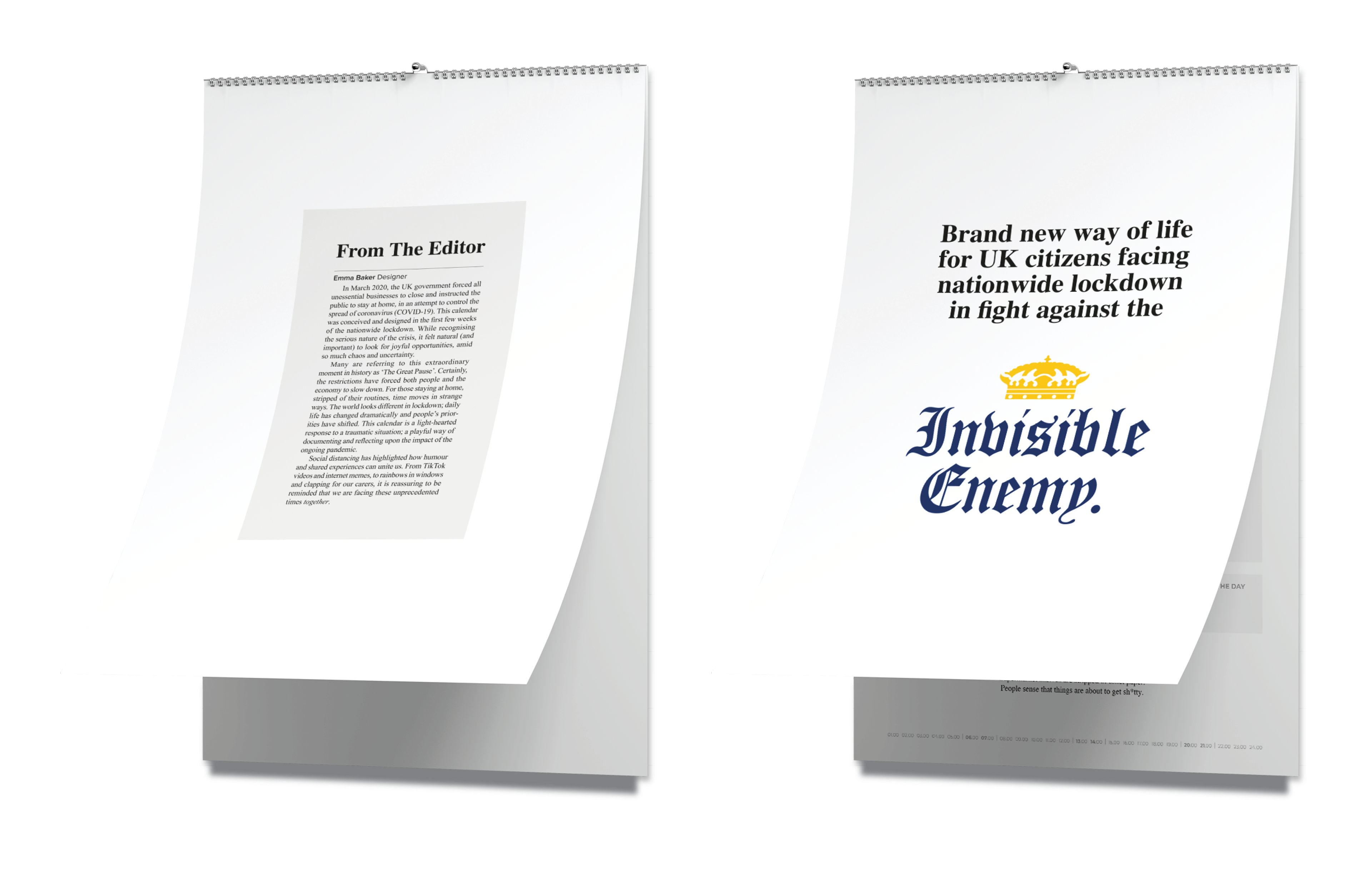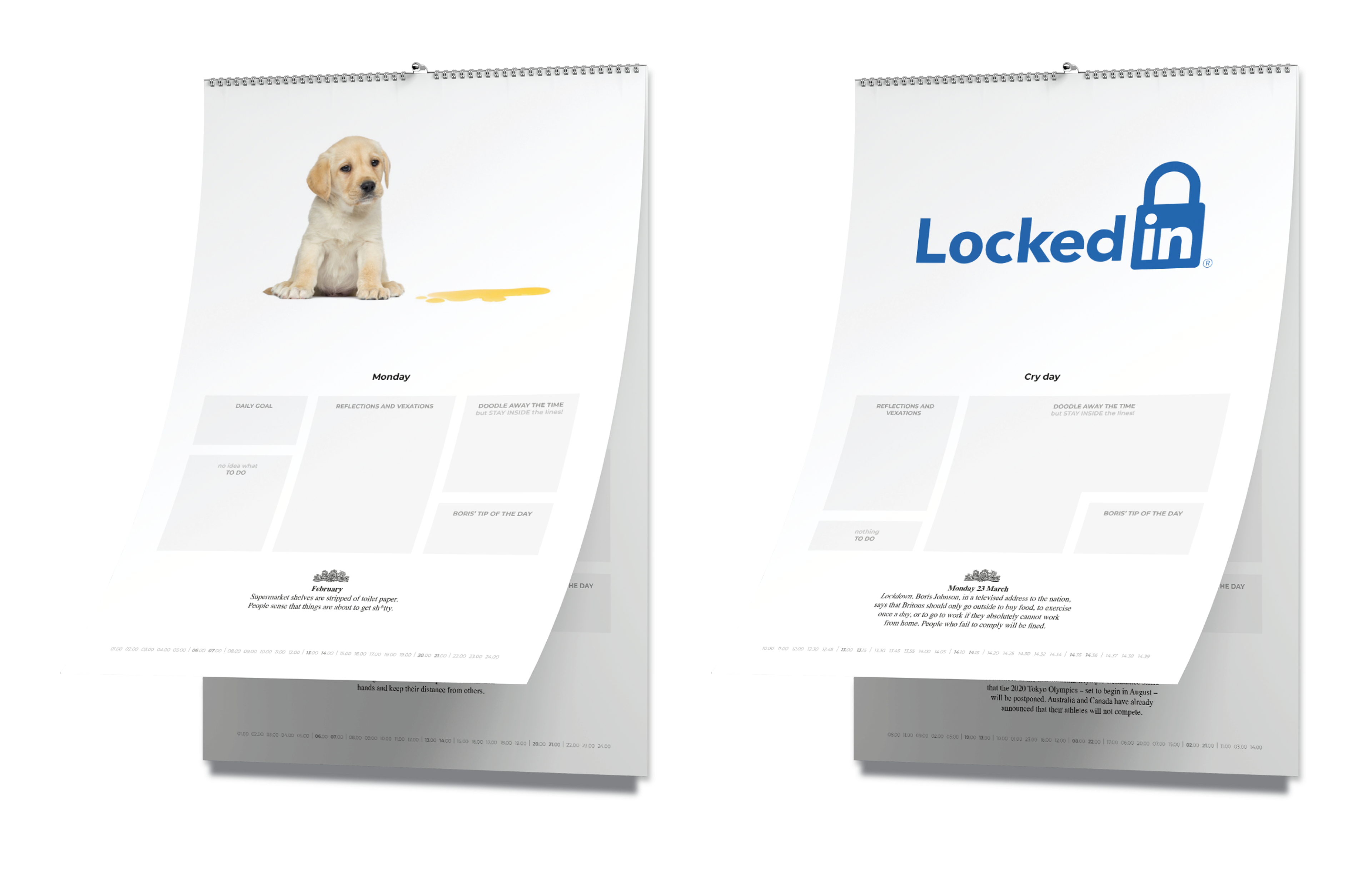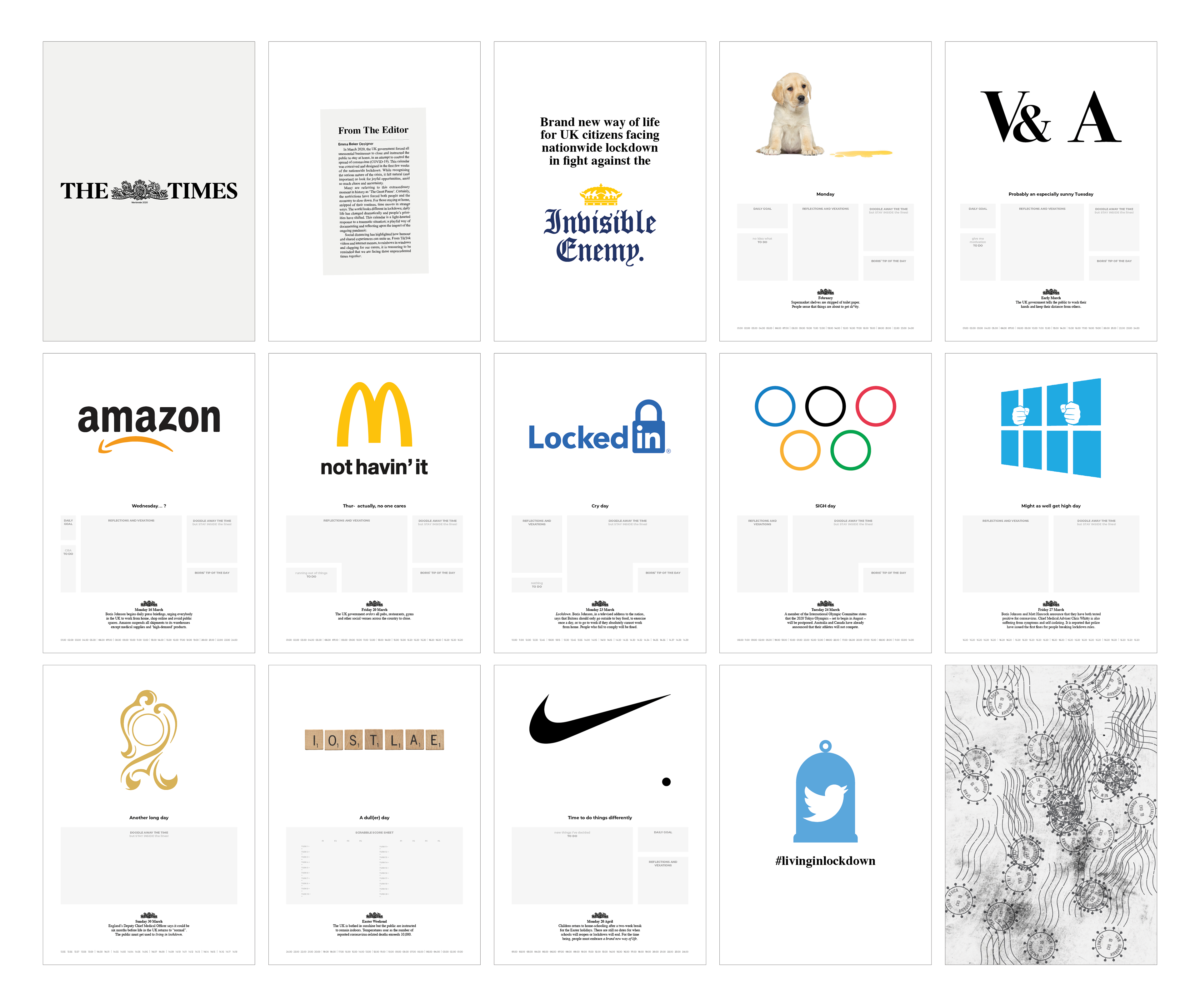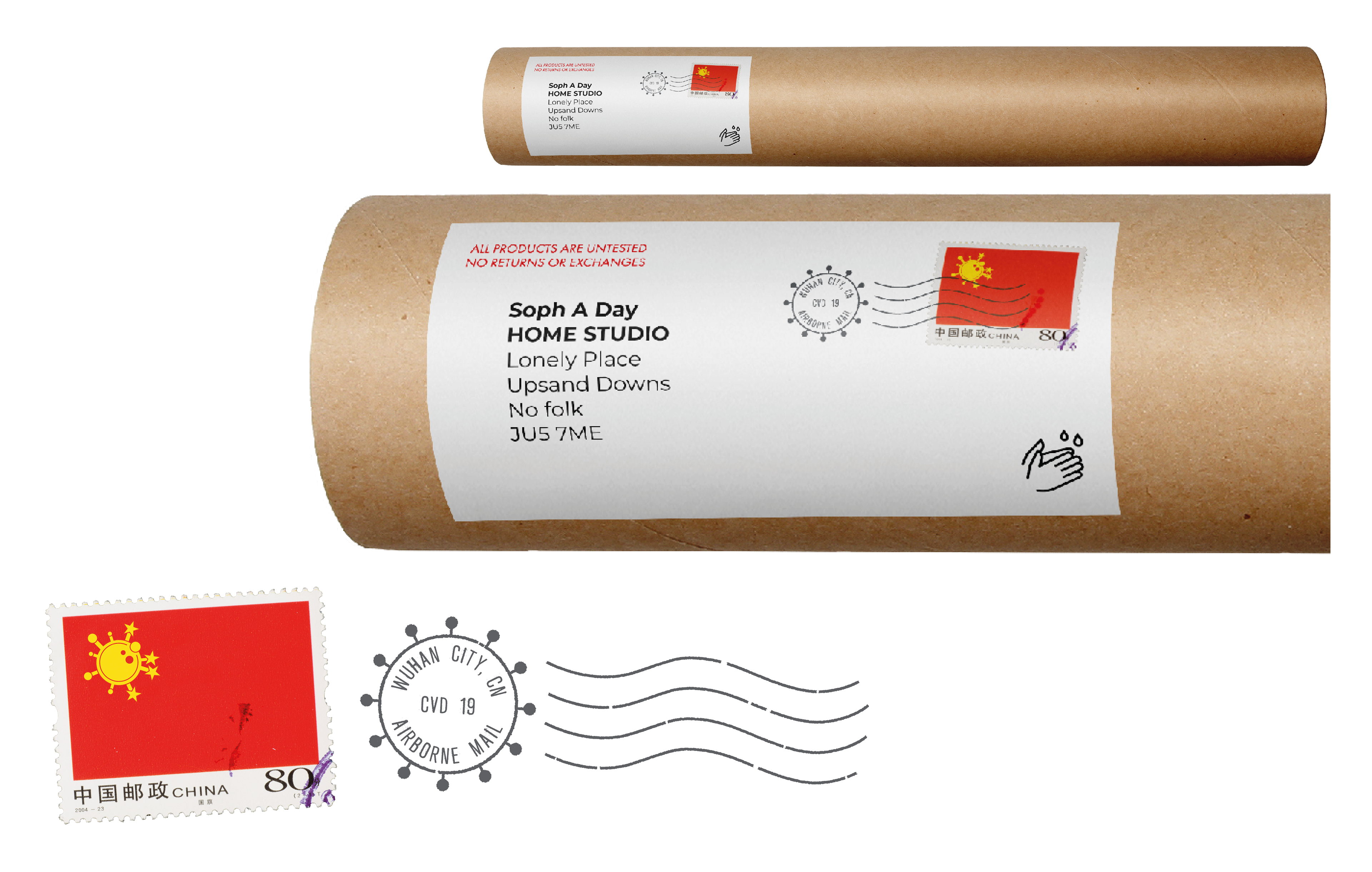 Featured in Weekend Magazine, The Guardian